All credit for this activity goes to the awesome author of 1+1+1=1 blog, the home of Tot School. This is a fantastic way to reinforce colors with any age child and to allow older and younger siblings in on the fun. I did this with a 5 year old and a 3 year old.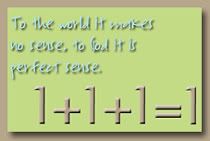 Materials:
-sheets of paper with each color word written on it in crayon
-camera
Preparation:
-write the color words on each sheet of paper in the appropriate color of crayon
Activity:
-Explain that we're going to do a scavenger hunt for colors.
-Tell the child(ren) to search all over the house for things that are blue. If you want you can set a timer for 2 minutes so they search more quickly.
-Collect all of the objects and place them around the paper with the word BLUE written on it.
-Take a picture of the items all together. If your children are responsible enough you can allow them to each take a picture of the items. The kids I did this with loved the idea of using the camera :)
-Repeat with all colors. You can even spread this out over several days or weeks if you'd like to do a more in-depth color theme.

Extension:
Create a Color Book out of the pictures. The kids will enjoy being able to see their favorite blue, yellow, or red toys in the pictures and can practice recognizing both the colors and words. This can work as a good quiet activity for church or the car, especially if the pictures are put into a scrapbook so the pages can't be bent easily.