I've had difficulty getting my ideas for Tot School into a workable format and really needed a more user-friendly form. So I made this one! Along the left hand column I wrote down several different categories of activities based on the skills practiced. Then I listed 3 separate activities for each category. So if you realize you haven't done pouring in a while and your mind goes blank on activities, it will be easier to reference this list. Click on it and you can see the larger format to read it easier.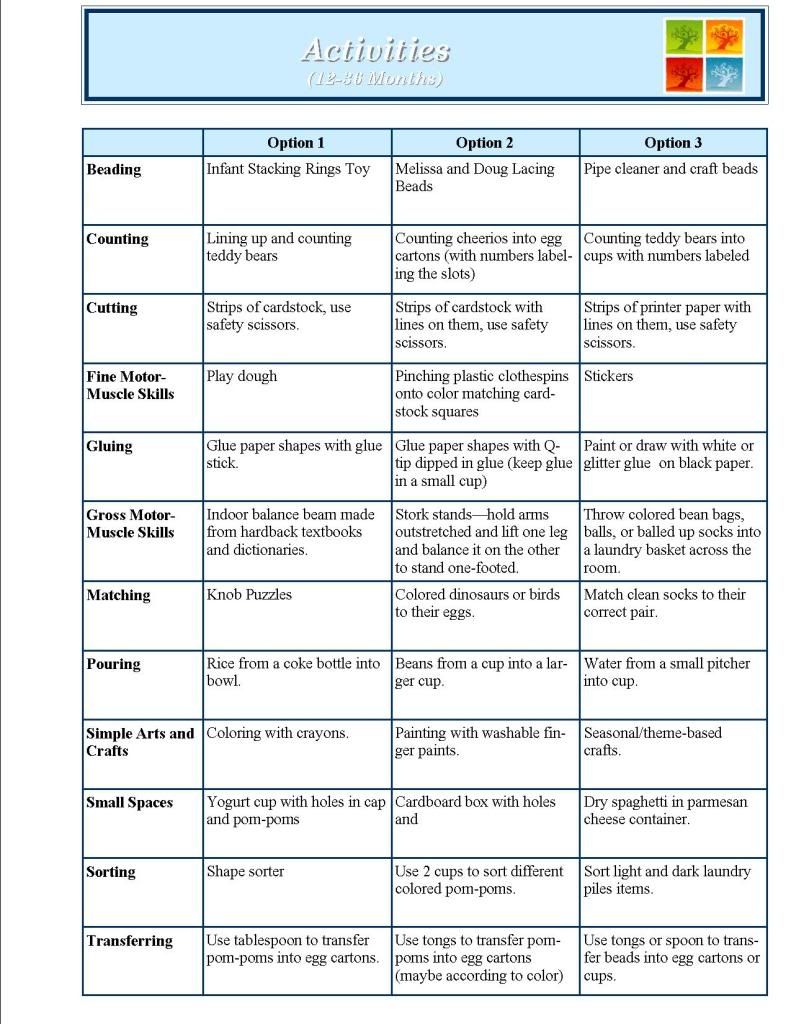 I also have a tiny request from anyone reading this blog. Could you state which activities here you have tried and at what age? And then tell me whether your child did it independently, with assistance, or was unable to do it? I'd like to get some more reference points for what the age-range for each activity is so I can make one of these forms for the 12-18 month range, one for the 18-24 month range, and so on. I'll be working my way through these with Tobias but he's only one child and is past the 12-18 month age range already. It would really speed up the process to have other mom's opinions!
Oh, and anyone is welcome to download, print and use this form. I'll hopefully figure out how to get the actual form downloaded in a more share-able format but for now it is simply a picture format and even that took me over an hour to figure out, lol!